P2PNS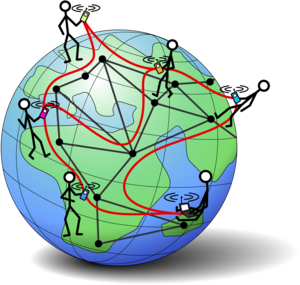 P2PNS (Peer-to-Peer Name Service) is a distributed name service using a peer-to-peer network. The current focus of P2PNS is to provide a secure and efficient SIP name resolution for decentralized VoIP (​P2PSIP). P2PNS is developed at the ​Institute of Telematics at Karlsruhe Institute of Technology (KIT).
The P2PNS architecture is described in the paper ​P2PNS: A secure distributed name service for P2PSIP (​slides) and in the internet draft ​draft-baumgart-p2psip-p2pns-00.
An experimental implementation of P2PNS for ​OverSim is currently in development and available for download here.
Good Starting Points